Keep the original intention and focus on products to the next level; Wish the country prosperous and the people strong in a new era! If you want to know more about the application of stylish's new products and technologies in practice, please call ZHONGYUAN [Spiral conveyor pump] technical consultation hotline: [+8618539447368] to learn more value information!
Spiral conveyor pump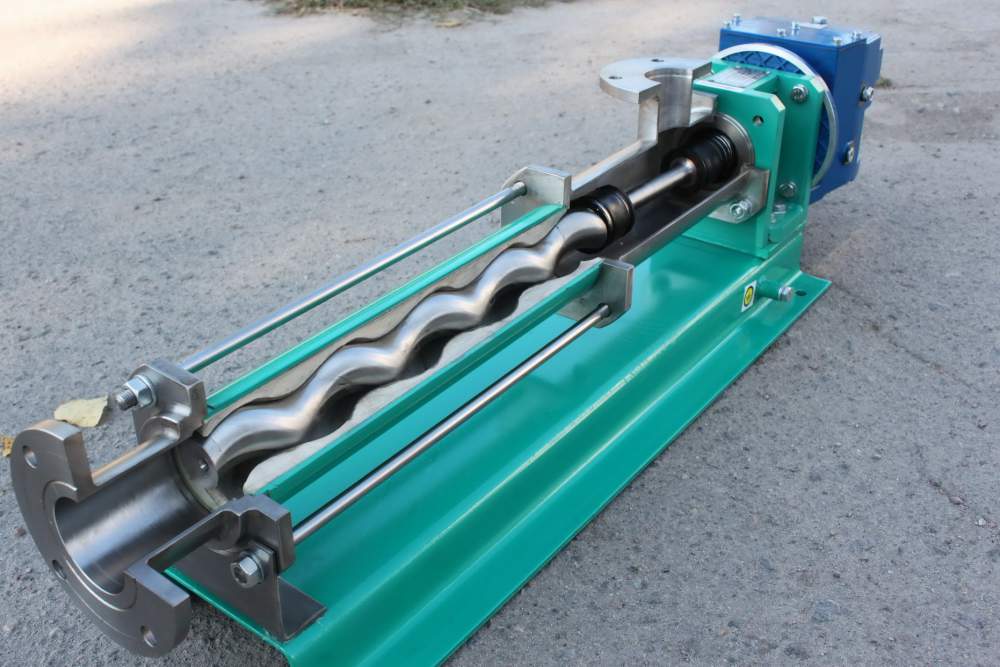 Suitable for conveying dust particles (such as pulverized coal) medium. This product in the absorption of traditional technology and foreign advanced technology experience on the basis of combining the actual situation in China and many times through the factory continuous improvement and perfection, so that it has stable operation, simple operation, sealing more complete and other characteristics. Widely used in cement, electric power, chemical and other industrial production process.
Continuous quantitative feeding, air lock, and can be vacuumed.
Applicable conditions:
Pneumatic conveying system pressure≤0.25MPa.
Material fineness: 50-200 mesh.
Moisture ≤1.0%.
Pressure loss ≤30kPa
Temperature ≤ 200℃
Applicable industry: power, metallurgy, cement, chemical and other industries powder materials.
Main technical parameters:
| | | | | | |
| --- | --- | --- | --- | --- | --- |
| Model and specification | Production capacity (m/h) | Spindle speed (r/min) | Motor type | Motor power (kw) | Machine weight (kg) |
| φ146 | 16 | 720 | | 5.5 | |
| φ165 | 20.5 | 960 | | 5.5 | |
Enhancing the World Influence of Chinese Products!! ZHONGYUAN people sincerely wish customers May you be happy and prosperous!! Zhongyuan innovation is looking forward to cooperating with you. It is a great honor for ZHONGYUAN to provide you with Spiral conveyor pump series products of advanced!